The ESH Council and the Local Scientific Committee would like to express their gratitude to the Media Partners supporting the 2023 Annual Meeting: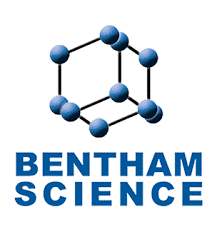 Bentham Science is a science, technology, and medical publisher, providing academic researchers and industrial professionals with the latest information in diverse fields of science and technology. Bentham Science currently publishes more than 130 journals in both electronic and printed formats. Our journals cover various disciplines in pharmaceutical research and development, medical subspecialties, engineering, technology, and social sciences.
For more information, please contact marketing@benthamscience.net
---

---

Journal of Clinical Medicine (ISSN 2077-0383), accepted for inclusion in Scopus, is an international scientific open access journal, providing a platform for advances in health care/clinical practices, the study of direct observation of patients and general medical research. This multi-disciplinary journal is aimed at a wide audience of medical researchers and healthcare professionals.
The subgect Area includes (but is not limited to):
Clinical Laboratory Diagnosis and Therapy of Internal Medicine Diseases

Traumatology and Precise Surgical Techniques

Genomics, Proteomics, and Bioinformatics in Clinical Cancer Research

Epidemiology

Neurological and Psychiatric Disorders

Advanced Research in Dermatology and Venereology

Ophthalmology and Otolaryngology

Medical Imaging and Nuclear Medicine

Rehabilitation Medicine and Physiotherapy

Sports Medicine

Pediatric and Geriatric Emergency Care

Women's Health